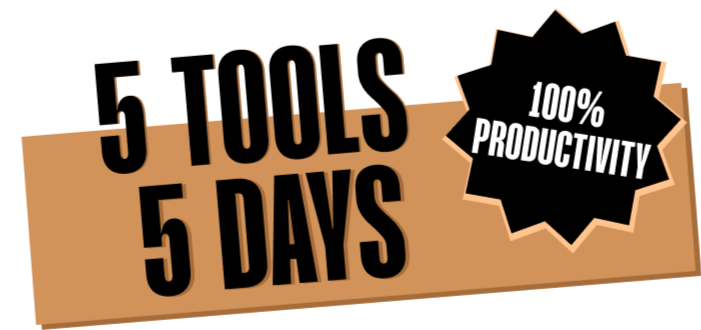 A 5-Day Email Course Showing You How to Use 5 AI Tools To Streamline Your Workflows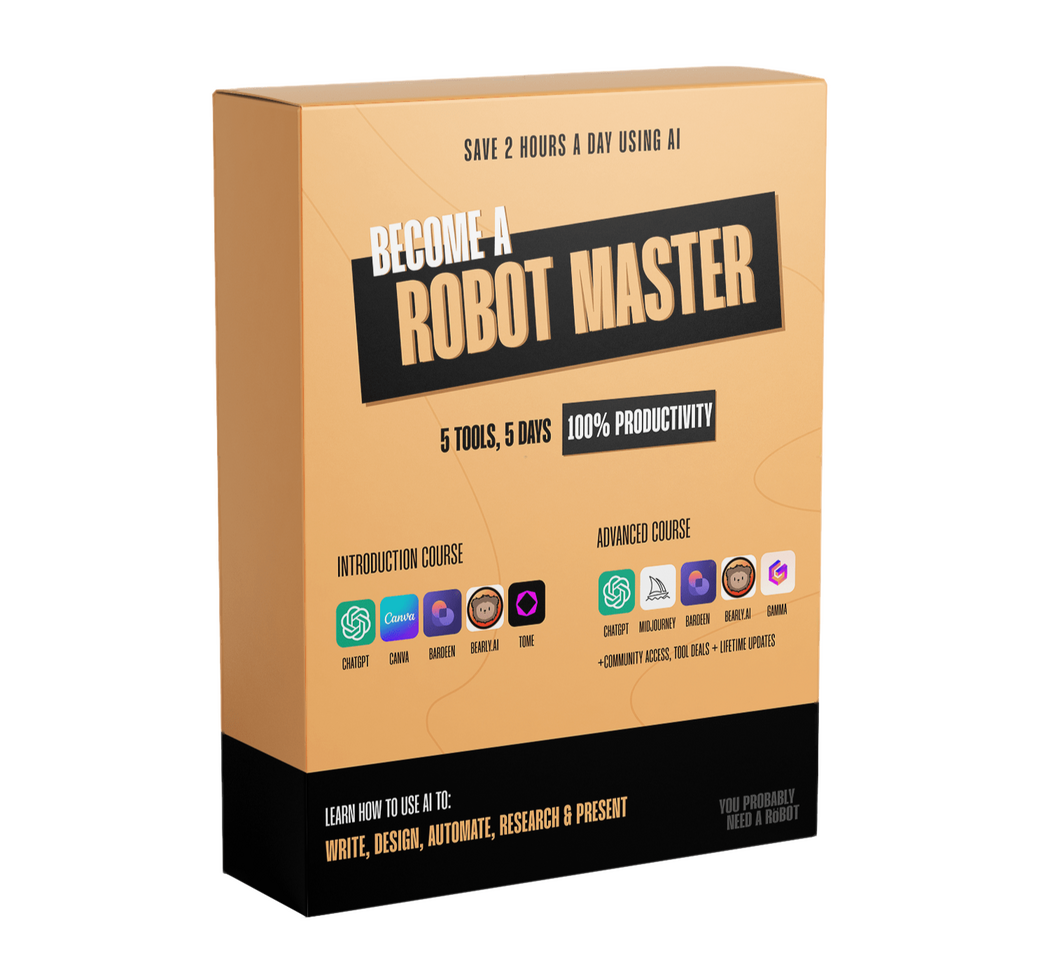 "I was using ChatGPT completely wrong before this" - Greg Isenberg
Get a Glimpse at What's Inside:
Day 1: Unlock your writing potential: How to use ChatGPT to create quality content in half the timeDay 2: 4 Powerful Ways You Can Use AI To Design Faster (Templates Included!)Day 3: How To Use Bardeen AI To Automate Your Data Entry ( And Quit Copy-Pasting For Good!)Day 4: How To Use Bearly.ai To Research 2X FasterDay 5: How to craft Jaw-Dropping Slide Decks In Minutes With Tome AI (Even If You've Never Created A Slide Deck Before!)
"This is better than any prompt guide I've downloaded.. Bardeen blew my mind"
Still not convinced that 5 Tools 5 Days is for you?
Here's EVERYTHING that's inside:
Day 1: Unlock your writing potential: How to use ChatGPT to create quality content in half the time• ChatGPT's Capabilities & Limitations: What Your Robot Friend Can & Can't Do• Crafting Effective ChatGPT Prompts: The 4 Characteristics of all effective ChatGPT prompts• The perfect ChatGPT writing prompt templateDay 2: 4 Powerful Ways You Can Use AI To Design Faster (Templates Included!)Day 3: How To Use Bardeen AI To Automate Your Data Entry ) And Quit Copy-Pasting For Good!)• Bardeen's 3 powerful AI features• 4 steps to automate any repetitive task using Bardeen• 3 Practical Bardeen Automations Solopreneurs Can Use To Save Time NowDay 4: How To Use Bearly.ai To Research 2X Faster• 3 common research mistakes that might be wasting you hours every week (and how to avoid them)• Using Bearly.ai's 3 Most Useful Research FunctionsDay 5: How to craft Jaw-Dropping Slide Decks In Minutes With Tome AI (Even If You've Never Created A Slide Deck Before!)• 3 reasons why storytelling is the most important skill of the 21st century• 3 ways you can use Tome to create storytelling slide decks in minutes
---